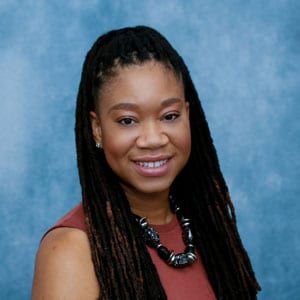 Keisha Carter-Brown, LCSW has over 12 years of experience in direct practice providing therapy and social work services for diverse communities and primarily populations of color. 
She specializes in empowerment based, solution focused mental health treatment and have practiced this type of treatment for the entirety of my mental health career.
Her education from Barry University School of Social work in Miami Florida, prepared her to take into account how societal and cultural characteristics play a part in how professionals effectively meet the needs of their clients. Her continued passion in the topic of advocacy for mental health care for African American clients has driven her to co-facilitate the Cultural Growth and Empowerment Group, where she facilitates discussions on the environmental and cultural events of African American clients and how to serve them ethically.